Happy Birthday from this Thursday 24 December to Angela Barrett, Willem Coertzen, Dave Bedford, Michael Fox, Lisa Gaul, Maya Green, Jerome Lule, Angus McKenzie, Abiodun Oyepitan, Beth Potter, Serunjoel Riaz, Gila Schajer, Posie Shaw, Amelia Shenton and Allan Scott – from Thursday 31 December to Jackie Agyepong, Jim Alexander, Gemma Bennett, Ronan Breen, John Child, Ron Collins, Joshua Goldstein, Holly Greenwood, Sarah Heath, Eve Kemp, Chris Kirwin, Steve Marshall, Mittio Mohammadian, Stephen Murphy, Evie Nash, Ella Robinson, Fiefel Shivani, Karan Somani, Tony Sunderland and Mike Tasker – from Thursday 7 January to Uzayr Ahmad, Minas Alozides, Julian Goater, Mark Goddard, Gillian Goldin, Ty Holden, Rebecca Jeggo, Gabriella Kyriacou, Phoenix Lyon, Richard Morrissey, Ruth-Ann Otaruoh, Eleanor Rachel, Maisha Raougui-Rhoden, Jacob Spence, David Stone, Macie Sutherland and Graham Taylor
HAPPY CHRISTMAS AND NEW YEAR – On behalf of the club and myself we wish you all a happy and heathy Christmas and New Year. With London and surrounding area now in Tier 4, it is a challenging time for you all. But if we all can stick to the rules on social distancing, also with vaccination process moving along, i am sure we will all be able to look forward to the summer track and field season.
The SBH Magazine will be taking a well-earned Christmas break, and the next edition will be on Thursday 14 January.  I will endeavour for Thursday 7 January, as currently my laptop is in a sorry state, and I have purchased a replacement. It is planned to take my laptop to them on Monday 4 January, they will then setup and transfer my data which is 2-3 days, but being cynical if there is a problem then the 7th may be in jeapordy.
BOXING DAY RACES – As advised last Sunday, due to being in Tier 4 we are unable to hold the races.
2021 LEE VALLEY INDOOR TRACK AND FIELD MEETINGS – I spoke to MICK BOND, the General Manager of Lee Valley Athletics Centre last Monday. He confirmed that the following 2 fixtures have been cancelled – January 3 Pilot Open Meeting and March 20-21 Middlesex, Hertfordshire & Kent Championships
The remaining provisional Lee Valley fixtures for January to March are – January 16-17 Southern U13/U15/U17 Championships, 30 BMC Gold Standard Meeting, 31 BeFit Open Meeting – February 6-7 Southern U20/Senior Championships, 13-14 Essex and Eastern Championships, 17 Middle Distance Open Meeting, 28 SCVAC Championships – March 6-7 British Masters Championships, 13 BeFit Open Meeting, 14 SOE/EMAC/VAC Masters Inter-Area Championships.
2021 INDOOR TRACK AND FIELD MEETINGS – During the first week of December UK Athletics issued a Preliminary list of fixtures for 2021, this is the list – Fixtures-Calender-2021-as-at-9Dec2020
Non Lee Valley fixtures – February 6-7 England Athletics U18/Elite Open Meeting (Sheffield), 20-21 British Athletics Championships (Glasgow), 27-28 England Athletics U15/U17 Open Meeting (Sheffield) – March 19-21 World Championships (Nanjing, China), 24-28 European Masters Championships (Braga, Portugal) – April 6-12 World Masters Championships (Edmonton, Canada). On the UKA fixture list they show various regional Indoor fixtures for Scotland, Wales Etc.
UPDATE ON NEELAM KADERBHOY – Hi GEOFF. Thanks again, RACHAEL delivered the Volunteer of the Year award to me. On Tuesday afternoon, I moved to Langley House Hospice Rehabilitation Centre in Watford hopefully for at least the next 30 days. Unfortunately, no visitors are allowed because of Covid-19 restrictions. That's their policy, so Christmas will be different. Not sure if things might change, wait and see.
I've had Covid-19 and Meds tests done. The Covid-19 test is done twice when you arrive on day 1 and thereafter on day 3. Just waiting for results. 1st Covid-19 was negative like the previous 9 I've had. Still staying positive and patient. Let's see how the weekend goes with physio etc next week. I've already got some exercises to do, very similar to the ones I used to give my working clients!!! But life is full of surprises….. I have an appointment with Dr Dixon on Tuesday 22 December for oncology, meds and blood tests…Hopefully all is well.
Hope All is well with you and the club. Are you holding a boxing day fun run? Any way have a lovely weekend and I'll try and message you before Xmas NEELAM.
A CHRISTMAS MESSAGE FROM CLARE AND RAY POWELL – What a strange old year it's been, but hopefully you have all come through, and looking forward to a slightly different Christmas this year. We have been given new dates for the new year, as in previous years if you could indicate which dates you might be able to help, you would make CLARE and myself very happy bunnies.
Sunday 25 April – The Vitality Big Half, 6.30am meeting time. Monday 31 May – Vitality London 10k, 8am meeting time. Monday 19 July – Standard Chartered Great City Race, 17.30 meeting time. Sunday 3 October – Virgin Money London Marathon, 6.30am meeting time. If you would like to commit to any of the above, please bear in mind that the meeting times are extremely important. We have both missed seeing you all this year, your good health and wellbeing is all that counts, I'm not sure if I will be allowed to give you all Big hugs when we finally meet, but let's hope. Please contact CLARE & RAY at ray571m@btopenworld.com
TONY SMITH SEEING DOUBLE – TONY and his wife JEAN were watching the Brentford v Newcastle football match in the Carabao Cup Quarter Final on Tuesday. In the match he told me there were two ex Shaftesbury lads, firstly DOMINIC THOMPSON (son of NEVILLE) for Brentford and JAMAL LEWIS for Newcastle. Both were playing left back. Brentford won 1 – 0.
GUS UDO EXPRESSES HIS VIEWS ON THE "WINDRUSH SCANDAL" – GUS is a current member of the club, and represented the club from 1976 to 1981. GUS jumped a personal best (7.64m) in the Long Jump when winning the silver medal in the 1980 AAA Championships, and in the Triple Jump produced a personal best (15.62m) in the 1981 British League in Glasgow. Both these jumps place him UK NO.10 in the SBH all-time lists. The following is an article that was published in the 19 November edition of "The Guardian".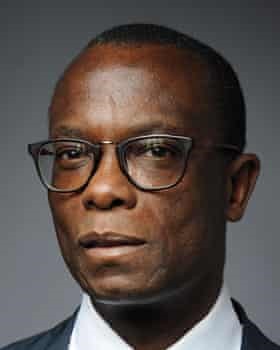 GUS UDO, a former investment banker, fled the war in Biafra in 1966 aged six with his family, and was granted indefinite leave to remain in the UK. As a schoolboy he represented Britain in a junior athletics competition in Germany. In 1979, aged 19, he was offered an academic scholarship to Harvard.
While he was studying in the US, his family in London all naturalised as British; when he tried to naturalise later, he found the process had been complicated by the time he had spent studying abroad. He made several attempts, but eventually had to live in the US, away from his family. When he arrived for a visit, a UK border official crossed the Indefinite Leave to Remain stamp out of his passport.
After the Windrush scandal broke in 2017 he was finally issued with a British passport. His claim for compensation highlighted "countless humiliating incidents" at the border when he was trying to visit his mother and siblings in the UK, causing his "identity and pride to be greatly wounded … This after having proudly represented Great Britain".
He was awarded £1,200 in compensation for the "distress, inconvenience and worry" he experienced. He contacted the Guardian because he wanted to show how the scandal has "wrecked lives at every strata of British society. Even those, like me, with seeming privilege, were not immune from the ravages of the Windrush scandal." He said he planned to reject the compensation offer and is writing a book about his experiences. "Such a pitiful award is disgraceful because it trivialises the dislocation, economic loss, humiliation and personal suffering experienced by Windrush victims. "GUS says he will reject the offer of £1,200 after experiencing distress, inconvenience and worry".
THE RANGERS SPORTS, 1947 – Many thanks to TOM MCNAB for another excellent article.
It is August 1947, and at the age of fourteen I am wedged in a crowd of over sixty thousand, high in the terracing at Ibrox Stadium, a spectator at the annual Rangers Sports. And there for the first time I will set eyes upon the exotic, athletic Americans brought across the Atlantic by the Rangers manager BILL STRUTH.
But- and I can say this for certain- I am surely the only spectator in that sixty thousand whose presence was dictated by a man of one hundred and fifty years of age. Let me try to explain, in words that will combine truth with evidence of my sanity. For I had arrived at Ibrox because for years I had been a slave to the comic book called the "Wizard" and within it the feats of the great WILLIAM WILSON.
WILSON had been born back in 1795 in the village of Stayling in Yorkshire, a weak, weedy lad, prone to the bullying of his classmates. But help was close at hand, because he encountered in a cave on Stayling Moor the hermit Matthew, who claimed to be over three hundred years old, the result of his discovery of the Elixir of Life. The recipe for this elixir he bequeathed to Wilson, and this was a prelude to his embarking upon a rigorous life chasing hares, running endlessly and isometric exercise, attempting to lift a massive boulder called the Grieve Stone.
Alas, his possession of the Elixir of Life proves to be no protection for MATTHEW when the roof of his cave fell in on him. But the hermit's death did not deter the young WILSON, who had by this time succeeded in lifting the Grieve Stone from the ground, and taking on the bullies at school, before taking up a career in athletics. I well remember Roger Bannister expressing surprise when I informed him that WILSON had broken four minutes for the mile back in 1820.
Upon the feats of WILLIAM WILSON my young imagination feasted, as did those of the other boys in my street, and athletics took the place of football as our summer sport.  The fact that I was not even the best athlete in the street did not trouble me, for even at this early point in time I had realized that athletics is not about who you are now but about who you will be next.
Thus, it was that I stood in the cramped terraces of Ibrox Park on that warm August Saturday in 1947, as down on the field the final of the five a side football took place between Rangers and Celtic, And directly below me, behind the goal, the high jump was now reaching its conclusion. Suddenly there boomed the stentorian voice of the commentator. "In the high jump, the bar is now at six feet six inches, and remaining in the competition are two competitors, from the United States of America, BILL VESSIE, and from Glasgow's Victoria Park Athletic club, our own ALAN PATERSON!
There was a sudden silence, and all eyes were now focused on a pile of builder's sand behind the goal, directly below me. VESSIE, a tall blonde American, came flowing in and cleared easily, to polite applause. Then PATERSON, two metres tall, basically a pair of legs with a head-on top, came lolloping in. He leapt, but from much too far out, and down came the bar, to groans. Then, as he walked back to his mark, there were sudden scattered bursts of shouting from the crowd, directed at the Rangers and Celtic players below. They were telling them to stop playing. And something truly remarkable happened. A Celtic player, ball at his feet, suddenly stopped, and sat on it. The referee, bewildered, shook his head and pulled the two teams around him. Then he pointed to the high jumpers, and went over and sat with the players behind the goal as ALAN PATERSON took to his mark for his second jump, jumping from the left. ALAN soared, and cleared easily, landing from his Western Roll lay-out on his left foot. The crowd erupted, and when the noise subsided, the announcer declared that the next height would be six feet seven and a half inches, a new British All Comers Record. You could have heard a pin drop as VESSIE made his smooth, flowing run towards the bar. He cleared it with nothing to spare, to applause.
PATERSON stuttered in, adjusting as he approached the bar, but again he was much too far out, and came down on top of it, to sixty thousand groans. Alas, it was the exactly the same on his second attempt. There was sepulchral silence as ALAN made his final attempt. It was a truly massive leap, but he was again too far out. He touched the bar, and it wobbled. ALAN lay in the sand looking up at it, as it continued to wobble. But it stayed on and for the first and last time in the history of Scottish sport, a packed stadium applauded a high jumper. On the following Monday, it was reported that there had been a record number of Scots boys and girls reporting with injuries to hospital Accident and Emergency departments. For from Hawick to John O' Groats they had jumped in their hundreds, on pavements, on beaches and football fields, alas without the benefit of sandpits. It was to be the dawn of a surge of Scottish high- jumpers, men like CRAWFORD FAIRBROTHER, ALAN HUSTON and GUS MCKENZIE. But I often wonder what might have happened if that Celtic player had not sat on the ball. We will never really know.
ALEXANDER STADIUM ON TRACK FOR 2022 – The following article was published on the Athletics Weekly website recently. 
The redevelopment of Alexander Stadium in Birmingham in the run-up to the Commonwealth Games in 2022 is bang on schedule despite the problems created by the pandemic this year. An inspection this week confirms the building work is progressing as planned and within its £72.4 million budget. Since planning permission was granted in January, the demolition of three existing stands has been completed and the site remodelled with steelwork that will form the eye-catching new West Stand, which has started to take shape in recent weeks. Athletes such as triple jump NATHAN DOUGLAS have already taken a look and the project is due to be finished by spring 2022 in order to stage the track and field at the Games plus the opening and closing ceremonies.
KELLY SOTHERTON, Team England's track and field team leader for Birmingham 2022, said: "It is fantastic to be able to take a closer look at the progress that has recently been made on the redevelopment of the Alexander Stadium. I'm impressed with how quickly the new parts of the stadium are taking shape. "This will be an amazing venue for Birmingham 2022 and I'm sure that athletes from across the country – and around the world – are looking forward to competing here during the Games. This stadium has long been associated with great events and great athletes and that association can now continue in 2022 and beyond."
After the Games the stadium is set to become a focal point for sport and community use and it is part of a wider Perry Barr Regeneration Scheme. The stadium will house around 30,000 spectators at each session during the Games and will revert to a permanent capacity of around 18,000 post-Games, the largest permanent facility capable of hosting major athletics in the UK.
UKA REOPENS CROSS-COUNTRY DISTANCE DEBATE – The following article was published on the Athletics Weekly website recently.
National governing body begins push for gender equality by starting consultation process with clubs and cross country organisers. Should male and female race distances in cross-country running be the same? UK Athletics believes they should and in the new year the governing body will start a consultation with the sport to find out how it can be achieved.
In a statement this week, UKA said: "There could be greater equality in some cross country races and competitions by enabling all athletes access to the same opportunities through the race distances available to them." Working with home nation athletics federations, UKA plans to release a survey "to capture thoughts on how cross country can provide equal opportunities for all participants at all levels in the future". The push for equality is thought to be driven by UKA's new chief executive JO COATES. The statement continues that there is an "aspiration for greater equity in cross country in the future" but UKA is keen to hear the views of cross-country participants and organisers. At global level the senior men's race at the World Cross Country Championships was traditionally 12km while the women raced 8km until 2017 when distances were changed to allow both sexes to race 10km. Scottish Athletics and some English leagues have also equalised their race distances in recent years but major events in England such as the historic National and English Schools Championships continue to see a race distance disparity with males running further than females. The English National, for example, sees the following race distances: Senior – 12km men, 8km women. Under-20 – 10km men, 6km women. Under-17 – 6km men, 5km women. Under-15 – 4km boys, 4km girls. Under-13 – 3km boys, 3km girls. At the English Schools Championships this year there were the following distances: Under-19 – 6.7km men, 4.4km women. Under-17 – 5.5km men, 3.8km women. Under-15 – 4.4km boys, 3km girls.
Not surprisingly, there have been many changes throughout the last century or so. The English National was for many years a male-only event with seniors racing 9 miles in the 1960s and 1970s and as far as 10 miles at one stage. The men's championship was first held in 1876 with women starting their own National from 1927, with the events held at separate venues until as 1995. Similarly, the English Schools Cross Country Championships began in 1960 for boys only with girls' races beginning eight years later and, even then, separate venues were used until 1989. Another historic British cross-country event – the UK Inter-Counties Championships – saw gender equality introduced in 2018 with men and women both racing 10km for the first time. At the World Cross the men have traditionally raced over 12km but this became 10km in 2017 in order to achieve gender equality. In comparison women raced over as little as 4km in the early years of the World Cross in the 1970s – although at the time there was no 5000m, 10,000m, steeplechase or marathon for women at the Olympics – but the distance grew to 6km and then 8km in 1998 before settling at 10km in 2017.
However, the European Cross Country Championships has maintained a gender inequality with men at the last event in Lisbon 2019 racing 10,225m while the women raced 8225m. Junior men also raced 6225m in Lisbon with the junior women 4225m. This was in response to a 2016 poll of European federations in which 21 of the 37 respondents (out of 51 countries) said they thought the distances should remain the same. English events are also so far resisting the idea of equalising the distances due to the results of a survey. Conducted in 2018 by the English Cross Country Association (ECCA), it found that most runners were happy with men and women tackling different race distances. The ECCA poll was conducted at the National at Parliament Hill with 244 athletes quizzed. When it came to the key question – "Do you think that senior men and senior women should run the same distance at the National Cross Country Championships?" – 47.9% agreed 'yes' with 52.1% saying 'no'.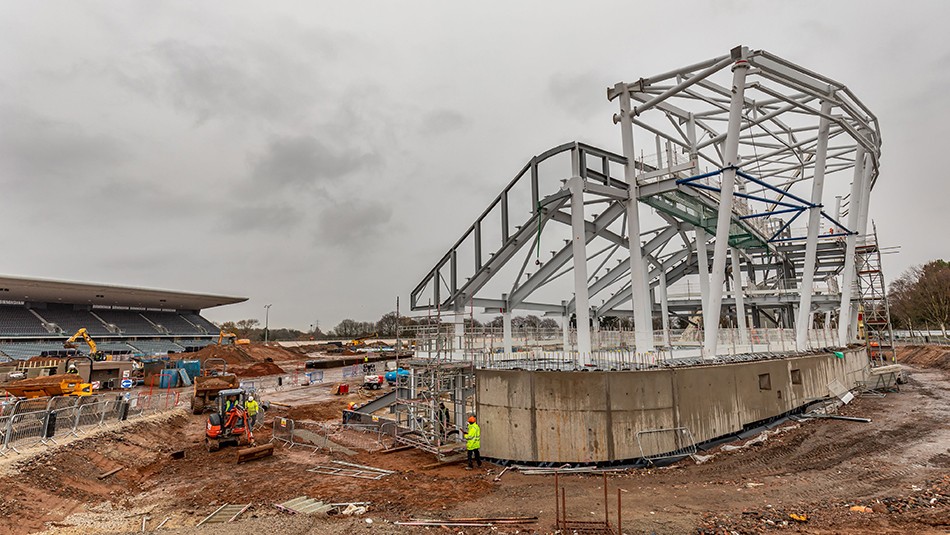 PROCEDURES FOR USING BARNET COPTHALL STADIUM FROM JEREMY SOTHCOTT – The Stadium is now open to SBH members under the supervision of an SBH registered Coach. We have agreed the use of the outdoor Track & Field facilities with Saracens compliant with current guidance issued by the UK Government and England Athletics. Following the introduction of Tier 4 each member of a T&F group must have been under 18 on 31 August 2020 and the size of the group will be limited to a maximum of 12 'Competing Club Athletes' per coach. The number of groups per session will be limited to comply with Social Distancing requirements. Over 18's can still train but only individually or with their coach.
Throws – Athletes should have their own implements. However, one implement of each weight will be left in the SBH Clubhouse. Sanitising arrangements to be made in advance with the coach.

Jumps –Following Government Guidelines up to 5 athletes with a suitably qualified coach can now undertake Jumps training utilising jump beds and sand pits. We have updated our documents to include guidance specific to Jumps areas (such as Cleaning requirements before, during and after sessions). Athletes, coaches, clubs and venues must follow the latest guidance at: 👉 https://bit.ly/2ATiU7R
Clubhouse Gymnasium – Following London entering Tier 4, we can no longer use the indoor Gym areas.
Athletes invited to train by their coach must be sent the attached Barnet Copthall Stadium Track & Field Agreement in advance of starting training at the Stadium. The athlete and parent (if under 16) to sign and return to JEREMY SOTHCOTT or TY HOLDEN before they can train.  Athletes should meet their coach at their booking time outside the SBH Clubhouse where they will be asked to confirm that they do not have, and that no one in their household has, (or has had within the last 14 days) any of the symptoms of COVID-19.
The athletes will then be escorted using Social Distancing (2 metres) into the SBH Clubhouse to sign the attendance record with times in and out of the Stadium (black A4 folder on the desk) and answer a two question health questionnaire (green A4 folder on the desk). There is also hand sanitiser on the table for use. Athletes must follow the instructions of the coach and observe Social Distancing during warm-up, throughout the session and warm-down.
Stadium Booking Details – Please let JEREMY and TY know the names of the athletes and your preferred time slots for the following week (Monday to Sunday) before 6pm on the Saturday. We will confirm the availability and distribute the schedule to Saracens and to all coaches.
Monday, Tuesday, Wednesday, Thursday, Friday, Saturday and Sunday
All 1 hour 35 minute slots (Saturday & Sunday – last slot finishes at 7.20)
9.00 – 10.35, 10.45 – 12.20, 12.30 – 2.05, 2.15 – 3.50, 4.00 – 5.35, 5.45 – 7.20, 7.30 – 9.00
There is a 10 minute gap between each session for transitioning.
If a Coach does not have a key fob for gaining access through the Clubhouse, then please contact GEOFF MORPHITIS Mobile: 07976 994302 who will arrange to issue one to you if available. When going in and out of the Clubhouse from the carpark please ensure the door handle is left in the upward locked position at all times. Please do not enter the Clubhouse until the coach/athletes from the previous session exit. Parents are not permitted to enter the stadium unless there is a child protection issue i.e. one coach and one athlete aged under 16.
From 14 December, toilets and other facilities will be in the "Temporary Changing Building" behind the 100m start area.
Link to the SBH Athlete and Coach Track & Field Training Agreement, which will be sent to all participating athletes, and then to be returned signed by the athlete and parent – Please open the agreement form, sign and return to either JEREMY SOTHCOTT of TY HOLDEN – SBH – T & F Agreement During Lockdown Period 08.12.20
BARNET COPTHALL STADIUM EAST STAND INDOOR AREA – Use of this area has been prohibited whilst London is subject to Tier 4 restrictions. In any event, the NHS are taking this over from Monday 4 January as a Covid-19 vaccination centre for a period of 4 to 12 months. Once Tier 4 restrictions have been relaxed and we can tain indoors. Saracens have agreed to erect 3 large marquees, one to cover the javelin run-up, another one to cover one of the long jump run-ups and the associated sandpit and finally, a third one at the North End of the home straight where the temporary seating has been taken down. Check with your Coach for more information.
SBH SUBSCRIPTIONS 2020-2021 – SBH Treasurer GEOFF MORPHITIS has sent me the following regarding subscriptions.
Dear Member – I hope you're fit and well during these difficult times. The Club has continued to function providing Covid-19 secure coaching at Barnet Copthall (formerly Allianz Park) on a limited basis from mid-June. We also promoted 7 Track & Field competitions during the period July to September. Six of these were LICC meetings at Lee Valley.
We're working on the promotion of a number of Cross Country races at Barnet Copthall during the period December through to March in compliance with the England Athletics and Government guidelines applicable at the time.
The Club AGM took place virtually at 19.30 on Tuesday 24 November. One of the resolutions which was passed dealt with Club Subscriptions as follows. Following the recent decision of the SBH Council, the proposal is as follows; "The Annual Membership Fee for new members from 1 December 2020 will increase to £50. Existing members who have paid their membership fee for year ended 30 September 2020 will be considered as having also paid their fee for the year ended 30 September 2021. In other words, in recognition of the disruption caused by Covid-19, these members will have 2 years membership for the price of one." Therefore, I'm now asking athletes who have not paid their subscription for the year ended 30/09/20 (£45) to pay, so as to qualify for the 2 for 1 concession together with the England Athletics Registration Fee of £15 for 2020/21. The total is £60 and should be paid NOW to;
ACCOUNT NAME : SHAFTESBURY BARNET HARRIERS, BANK : HSBC, ACCOUNT NUMBER : 41308378, SORT CODE : 400426 – Please let me know when payment is made. Thanks GEOFF
UPDATE ON SBH FIXTURE CARD – Currently all Cross Country and Road Relay fixtures for 2020 are either Cancelled or Postponed, This update shows the status of all cross country fixtures as of the 10 November 2020 – SBH Winter Card Fixtures 2020-2021 Updated 10-11-20
DECEMBER 2020 RACES – Currently there are minimal results on the Power of 10, if anyone competes especially virtually please let me know.
CAN YOU HELP PLEASE – During the period when all competitions are suspended, I will do my upmost in keeping the Newsletter information and other content going.
I would welcome any contributions From Yourselves, any impending marriages, or additions to the family, any running or competing incidents, also past warm weather training/holidays (No Club 24 please). Currently the response has been excellent, but if you have anything that could make it into next week's Newsletter – please email me.
THE FOLLOWING SBH DOCUMENTS/INFORMATION CAN EITHER BE VIEWED, DOWNLOADED OR PRINTED 
SBH 2020-2021 Winter Fixture Card updated  10-11-20, Currently all Cross Country and Road Relay fixtures for 2020 are either Cancelled or Postponed. An update on 2021 Fixtures will be published in early December 2020 – SBH Winter Card Fixtures 2020-2021 Updated 10-11-20
Cross Country Team Managers Details – http://sbharriers.co.uk/athletics/cross-country/team-managers/
Road Running/Relay Team Managers Details – http://sbharriers.co.uk/athletics/road-running/team-managers/
THE FOLLOWING INFORMATION OF INTEREST CAN BE FOUND ON THE SBH HOME PAGE BY USING THIS LINK, THEN SELECT THE LEFT OR RIGHT ARROW – http://sbharriers.co.uk/
Barnet Copthall Stadium (Fomerly Allianz Park) Membership, which gives SBH members 10% discount on entry to the Barnet Copthall stadium – Membership details and Form can be either printed or downloaded
Shaftesbury Barnet Harriers Club Hoody, information on how to purchase one, please go to the bottom of this Newsletter.
SBH MIDWEEK JUMPS CLUB AT BARNET COPTHALL STADIUM (FORMERLY ALLIANZ PARK) – Please contact CLYDE GORDON on 07753 985525/clyde67@hotmail.co.uk for futher information on High Jump and Pole Vault days and times.
STEEPLECHASE TRAINING AT BARNET COPTHALL STADIUM (FORMERLY ALLIANZ PARK)  – Currently Suspended.
PARKRUN 5K RESULTS – Currently Suspended
PARKRUN – Can you make sure that you are registered as 'Shaftesbury Barnet Harriers', as the link I use to select all results only shows SBH athletes. If anyone is also officiating can you please contact me, and advise me where and when.
PHOTOGRAPH'S – From time to time we have photographs of our members taken at meetings or presentations which we would like to use both on the website or incorporated within our report to our local newspaper. Can you please let me know if you do NOT want your photograph to be published. Also, I would appreciate if you could send me any photographs, which I can then publish on the website and newsletter.
CLUB EMBROIDERED RED HOODIES – Currently there are now over 750 Hoodies in circulation, this is the link giving details on how you can order your Club Hoody for £35, which includes having your name embroidered on the front Club Hoodies Updated 01-07-19
FACEBOOK – Photographs can be found on the SBH page.
CURRENT DISTRIBUTION OF SHAFTESBURY INFORMATION – Currently I notify members (by email) using "MailChimp". The reason I changed, was in November 2017 "Gmail" put a limit of 100 addresses that users could send to in a 24-hour period, and currently I send to approximately 850 members each issue.
On seeking technical advice "MailChimp" was recommended as the best way for SBH to go forward. There is one thing you should be aware off is that when you receive an email from me, the footer at the bottom has 4 options, of which one is "Unsubscribe Me From List". Could I ask you not to select this as if you do you will be automatically removed from my distribution list.
SBH PRIVACY STATEMENT – In becoming a member, SBH will collect certain information about you. Can you please read the attached 'Privacy Statement' which contains Information on General Data Protection Regulations – SBH Privacy Statement Final April 2018
BARNET COPTHALL STADIUM (FORMERLY ALLIANZ PARK) – Main Switchboard telephone number is 020 3675 7250.
CHARGES FOR USING BARNET COPTHALL STADIUM (FORMERLY ALLIANZ PARK) – Currently the Stadium is only open for limited use by SBH members with no charge.
ALAN WELLER