Happy Birthday from this Thursday 1 October to Emma Andersson, Najibi Arbi, Lizzie Bird, Elliot Burcher, Christiaan Cavalli-Warby, Isaac Chandler, Shereen Charles, Victoria Godfrey, Ross Hajipanayi, Louis Hazell, Sam Hazell, April Hill, Gabriel Lamb, Jon Lennard, Saule Mickaityte, Irene Peaty Miller, Cristina Potter, Lia Radus, Anthony Soalla-Bell, Bryan Smith and Tony Smith
SHAFTESBURY BARNET HARRIERS 130TH ANNUAL GENERAL MEETING 2020 – Is to be held on Tuesday 24 November at 7.30pm. This is the link to the Agenda – AGM Notice 2020 (1)
Any proposals for a change of rule or notice of any business as per rule 22 must be submitted in writing to the General Secretary – PHILIP CUNNINGHAM, 147 Billy Lows Lane, Potters Bar, Herts EN6 1UY by 27 October 2020. This is the link to the SBH Constitution and Rules as of the 26 November 2019 – SBH Current Rules as of the 26 November 2019
Due to the need for social distancing and the current government restrictions, it is intended to hold the meeting via 'Zoom'.
This year's Track & Field Best Performance Awards have been cancelled. The 2019-2020 Cross Country Points and Club Championships Winners Awards will be presented to the winners by our various Coaches.
KIMANI JACK SECURES A PLACE ON THE YOUTH TALENT PROGRAMME – Congratulations, we are delighted to be able to offer KIMANI a place on the 2020-22 Youth Talent Programme (YTP). There has once again been a lot of interest and applications for the programme and the level of athletes on the programme is very high. Your selection is testament to the great work you are clearly doing and the relationship you have built with SHAKA BUNSIE as an athlete-coach pair
The YTP is the first step on the England Talent pathway designed to add value to the athlete and coach plan and help understand self, developing a broad range of skills, abilities and behaviours needed for senior success.
We hope you are all looking forward to an exciting, eventful and successful season and look forward to helping you achieve this qualification.
Many thanks, DON WAGNER Performance Pathway Manager, British Athletics.
It is 2 years since KIMANI started his High Jump career as an Under 15 year old, and finished the season after clearing (1.84m) ranking him UK No. 3. In 2019 as an Under 17 added 11cm to his personal best by winning the Southern Under 17 Championships (1.95m). In 2020 in his first competition of the year cleared a personal best (1.99m) ranking him UK No.3.
BIGISH HIGH JUMP MINI SERIES MEETING – Took place at Chelmsford on 27 September
High Jump – SM A CHARLIE KNOTT U20 4th (1.98m), KIMANI JACK U17 5th (1.95m), B OR SEGAL U17 4th (1.79m), C SEBASTIANO CORBO U20 2nd (PB 1.65m) equalling his 2019 height
High Jump – SW B KACEY WALTERS U17 1st (SB 1.69m) adding 1cm to her 30 August height, and is ranked UK No.5 U17 in 2020, C EVELYNE FONTEYNE U17 4th (1.59m), D REBECCA WHEELER-HENRY U17 2nd Equal (1.55m)
COLCHESTER HARRIERS THROWS DEVELOPMENT MEETING – Took place at Colchester on 27 September
Hammer 5kg – SX PHILIPPA DAVENALL U23 2nd (54.59m)
Hammer 6kg – SM OLIVER GRAHAM U20 1st (PB 66.47m) adding 58cm to his 13 September throw, and is ranked UK No.2 U20 in 2020
Hammer 7.26kg – SM OLIVER GRAHAM U20 1st (PB 62.03m) adding 4.09m to his 13 September throw, and is ranked UK No.12 in 2020 and No.1 U20 in 2020
CITY OF PORTSMOUTH FIELD EVENT MEETING – Took place at Portsmouth on 27 September
Discus 1kg – U20W A KATIE WEBB U17 2nd (SB 34.62m) adding 26cm to her 30 August throw, and is ranked UK No.10 U17 in 2020
MEETING CITTA DI CONEGLIANO – TROFEO 'TONI FALLAI' – Took place at Vittorio Veneto, Italy on 27 September
3000m Steeplechase – SM MARK PEARCE 2nd (8:34.38)
CAMBRIDGE AND COLERIDGE INTRA CLUB MEETING – Took place at Cambridge on 27 September
100m – SX 1 DITA JAJA U23 1st (11.6 nwr)
SOUTH LONDON FINAL CHANCE OPEN MEETING – Took place at Tooting Bec on 26 September
400m – SX 3 BEN ROCHFORD 1st (SB 49.37)
HARROW 800M, 1500m AND LONG JUMP MEETING – Took place at Harrow on 24 September
800m – SX 8 SCARLETT KENT U20 10th (2:22.86)
1500m – SX 3 LISA WEBB V50 9th (5:33.79), 11 JOSH EDWARDS U20 4th (PB 4:05.98) taking 26.33 seconds off his 2019 time, THEO MACHIN-PALEY U17 5th (PB 4:06.00) taking 17.70 seconds off his 2018 time, 12 MUKHTAR MUSA U17 1st (PB 3:53.53) taking 4.76 seconds off his 2019 time, and is ranked UK No.3 U17 in 2020, Photograph of MUKHTAR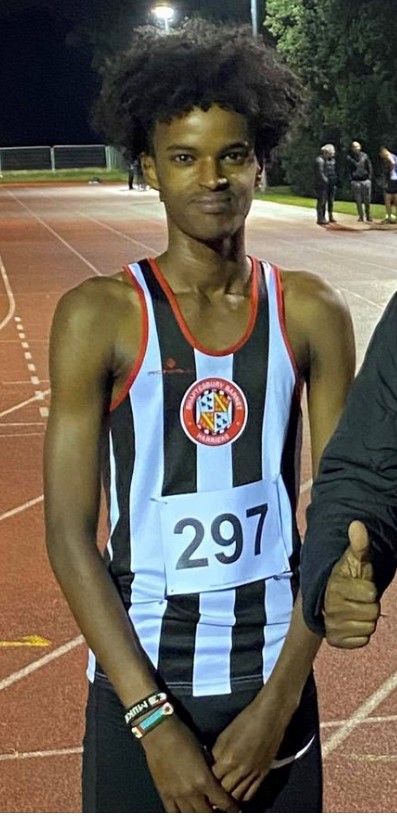 METROPOLITAN LEAGUE 2020/2021 UPDATE – JAN BOWMAN the league administrator issued the following statement on 25 September. With regret, we have now decided to cancel the whole of the 2020/21 season. This has been a very tough decision but after receiving the latest guidelines and joining an EA zoom meeting last night the league cannot comply with the regulations as we cannot provide a Covid secure environment. The link is here should you wish to look at Guidance rules http://bit.ly/EAXC18Sep
Along with this we have now also lost Alexandra Palace as a cross country fixture. They have contacted us with the following statement – I am afraid that I have decided not to permit any cross country running events in the Park.  Partly because of the negative impact that the races had on the grass areas last year, and secondly due to the challenges placed on us by staff reductions during the pandemic. The Park is a historic, designed landscape and its general visitor numbers are increasing every year.  The impact of the churned grass areas and mud on the paths has become too great, and affects other people's enjoyment.
ANGEL MCLEOD – ANGEL having joined the club in August, had her first race at our LICC meeting at Lee Valley, recording (13.87) in the 100m. Earlier this week ANGEL celebrated had her 12th Birthday and is currently being guided by our sprints coach TY HOLDEN.

ENGLAND ATHLETICS CROSS COUNTRY GUIDANCE FOR A RETURN TO LIMITED COMPETITION – A collaboration of England Athletics, the English Cross Country Association and other competition providers were pleased to publish (on Friday 18 September) the return to limited competition guidance for cross country. We want to encourage all competitors and organisers to enjoy and compete in cross country this winter while we are also aware that we have to keep the cross country and wider community safe. We will continue to update guidance in light of the pilot events we are working on with competition providers and any change to government guidance. Click the link below to view the guidance documents and to read an update from MARTIN RUSH, Head of Coaching and Athlete Development at England Athletics.
A collaboration of England Athletics, the English Cross Country Association and other competition providers are pleased to publish the return to limited competition guidance for Cross Country. We know athletes, clubs, schools and coaches want a return to cross country competition. It has been the bedrock of endurance in Britain for well over a century. We want to encourage all competitors and organisers to enjoy and compete in cross country this winter while we are also aware that we have to keep the cross country and wider community safe.
The guidance document provides a framework for getting cross country competition back but this is in a limited way at this current point in time. The need to maintain social distancing (2m) or only spend a very limited amount of time closer together is at the heart of every sports' guidance from road running, to football, to netball and triathlon. We have worked with Sport England and DCMS and other sports to ensure that our guidance recognises the current limitations imposed by the government restrictions with a return to activity which is so important to the sport, and wider community.
Our aim is that school children, club runners, international athletes and all who love the sport of cross country will be able to get back to limited racing and, if government guidance shifts, to the iconic scenes of the English National. We will continue to update guidance in light of the pilot events we are working on with competition providers and any change to government guidance.
Timelines – Late September to Mid-October – Pilot cross country events, 3rd October – Cross Country Licensing opens, 17th October – Licensed Cross Country events.
Click here to access the cross country return to limited competition guidance document and associated cross country Covid-secure environment guidance document.
LATEST UPDATE ON PARKRUN – An update on our planned restart in England from parkrun Global Chief Executive Officer NICK PEARSON. Sadly, after significant consultation and discussion, circumstances outside of our control have dictated that parkrun cannot return in England by the end of October, as we had hoped.
ATHLETICS WEEKLY RELAUNCHES UNDER NEW OWNERSHIP – AW relaunches under new ownership.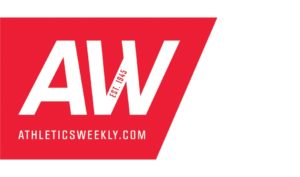 After a COVID-induced hiatus, AW relaunches just before the London Marathon, bringing out the first issue of what will now be a monthly magazine. As well as receiving a significantly bigger, newly branded and freshly designed magazine, members and subscribers will benefit from a digital version of AW, exclusive podcasts, e-newsletters, access to back issues and a members' area on athleticsweekly.com, which will contain plenty of member-only content. The ownership of AW has switched from The Great Run Company to 21six, which owns a number of companies with a great track record and pedigree in sports publications, having interests in titles and brands such as Wisden Cricket Monthly, The Blizzard, England Netball's 5th Qtr and the rugby podcast The Good, the Bad and the Rugby. 21six group CEO RICK ANKERS says: "We are delighted to bring AW into our stable. It is a brand with a great history, a brilliant team and, we firmly believe, a very bright future. I'd like to put on record our thanks to The Great Run Company for having managed AW for so long – they have been nurturing owners and we look forward to enjoying a strong and mutually beneficial relationship with them for a long time to come." ANKERS continues: "We are passionate about sport and about communication, and we believe we will give AW members, fans and followers the very best in-depth coverage, focusing not only on the major championships, such as the Olympic and Paralympic Games, Commonwealth Games and World Championships, but also the best in schools and grassroots club athletics."
To illustrate its breadth of ambition and widespread support from the athletics community, AW has set up an editorial board consisting of TIM HUTCHINS, HANNAH ENGLAND, ELLIOT GILES, MELISSA COURTNEY-BRYANT, DAVE MOORCROFT, STEPH TWELL, HOLLY BRADSHAW, COLIN JACKSON and SALLY GUNNELL. Olympic and world 400m hurdles gold medallist GUNNELL says: "I'm so glad AW is returning and delighted to be on the athlete editorial board as we look forward to working with the AW team in an exciting new era for the brand. "My mum will be pleased, too. She has got a house full of issues going way back!"
The first issue of the revamped magazine will be with subscribers before the start of the London Marathon on October 4, while other member and subscriber benefits will be available from October 1. To buy a copy of the historic relaunch issue, go to athleticsweekly.com from October 1, and for further information about AW or 21six, email wendy.sly@athleticsweekly.com and rick.ankers@21six.com
CAN YOU HELP PLEASE – During the period when all competitions are suspended, I will do my upmost in keeping the Newsletter information and other content going.
I would welcome any contributions From Yourselves, any impending marriages, or additions to the family, any running or competing incidents, also past warm weather training/holidays (No Club 24 please). Currently the response has been excellent, but if you have anything that could make it into next week's Newsletter – please email me.
ENGLAND ATHLETICS/ECCA/AREA LEAGUE CROSS COUNTRY UPDATE – The following was published by England Athletics on 28 August 2020.
England Athletics is pleased to announce that we have begun making steps towards a restricted return to Cross Country competition. On the 27 August 2020 we held a meeting with the Cross Country community, including the ECCA, the areas, and some league organisers to agree on the following proposed timeline for a return to Cross Country Competition:
Mid-September to mid-October – Pilot XC Competitions
5 October – Licence application process opens
17 October – Licensed Cross Country competition can resume
These dates are provisional and will be adapted if necessary, with any additional Government guidance that is issued.
Cross Country competition will be unable to resume in the traditional format, adaptations will have to be made based on the current circumstances regarding the virus. However, England Athletics believe this is an exciting step forward for the Cross-Country community and we are currently working on guidance with the named organisations to support competition providers in providing a safe return to adapted cross country competition.
We are aiming for a version of the guidance to be published for competition organisers on W/C 14 September 2020. It will be the decision of the competition provider whether they will host competitions given the restrictions within the guidance. The 2020/21 XC fixture dates are below. All cross-country dates will remain ring fenced until further notice. Due to the licensing timeline above all have agreed the first league fixture date in October will be cancelled. All licensed competitions will be published on the England Athletics website when licensing opens.
Cross Country fixture lists subject to change and race formats to be confirmed subject to guidance.
10 October League 1 Cancelled, 17 October Area XC Relays tbc, 31 October ECCA XC Relays, 7 November League 2, 28 November UK Cross Challenge & European Trials, 5 December League 3, 13 December European XC, Ireland, 9 January County XC Champs, 6 January League 4, 13 February League 5, 20 February CAU IC XC & World Trials, 6 March ECCA National XC, 13 March League 6, 20 March World XC Champs, Australia, 20 March English Schools XC Champs, 27 March SIAB Schools International.
All fixtures are subject to confirmation by event organisers and subject to government guidance updates.
SOUTHERN ROAD RELAYS CANCELLED – The following was posted on the SEAA website on 8 August. Unfortunately, the SEAA Road Relays scheduled for Sunday 20 September at Crystal Palace have now been cancelled. It was hoped that with the guidelines changing daily it would have been possible to hold a Road Relay event but regretfully this was not possible under the present Government and UKA guidelines. SEAA are still planning to hold Cross Country Championships, starting with the Relays on 17 October, as well as Indoor Track & Field Championships.  All dependent of course on the guidelines to be issued by England Athletics shortly.
John Gandee SEAA Competition Chairman
PROCEDURES FOR USING ALLIANZ PARK FROM JEREMY SOTHCOTT – Which is now open to SBH members subject to the conditions below.
We have now negotiated the use of some Track & Field facilities with Saracens compliant with current guidance issued by the UK Government and England Athletics.
At the present time, the track & field groups will be limited to a maximum of five 'Competing Club Athletes' and one coach for each session e.g. 5 athletes on track and 5 athletes at the throws area.
Throws
Athletes should have their own implements. However, one implement of each weight will be left in the SBH store beside the sanitising equipment. Arrangements will have to be made in advance with TY HOLDEN.
Jumps
Following Government Guidelines up to 5 athletes with a suitably qualified coach can now undertake Jumps training utilising jump beds and sand pits. We have updated our guidance documents, based on information and advice from our partners and government, to include guidance specific to Jumps areas (such as Cleaning requirements before, during and after sessions). Athletes, coaches, clubs and venues must follow the latest guidance – please read our updated guidance documents at: 👉 https://bit.ly/2ATiU7R
The indoor track and the clubhouse gymnasium cannot be used.
Athletes invited to train by their coach must be sent the attached Allianz Park Track & Field Agreement in advance of starting training at Allianz Park. The athlete and parent (if under 16) to sign and return to me and TY before they can train.  Athletes should meet their coach promptly at their booking time outside the SBH Clubhouse where they will be asked to confirm that they do not have, and that no one in their household has, (or has had within the last 14 days) any of the symptoms of COVID-19.
The athletes will then be escorted using social distancing (2 metres) into the SBH Clubhouse to sign the attendance record with times in and out of the stadium (black A4 folder on photocopier).  There is also some hand sanitiser on the table for use. Athletes must follow the instructions of the coach and observe social distancing during warm-up, the session and cool down.
Stadium Booking details
Please let me and TY know the names of the athletes and your preferred time slots for the following week (Monday to Sunday) before 6pm on the Saturday. We will confirm the availability and distribute the schedule to Saracens and to all coaches.
Monday, Friday, Saturday and Sunday
All 1 hour 35 minute slots (Saturday & Sunday – last slot finishes at 7.20)
9.00 – 10.35, 10.45 – 12.20, 12.30 – 2.05, 2.15 – 3.50, 4.00 – 5.35, 5.45 – 7.20, 7.30 – 9.00
Tuesday, Wednesday and Thursday
There are 3 x 1 hour 35 minute slots and 7 x shorter 50 minute slots
9.15 – 10.50, 11.00 – 11.50, 12.00 – 12.50, 1.00 – 1.50, 2.00 – 2.50, 3.00 – 3.50, 4.00 – 4.50, 5.00 – 5.50, 6.00 – 7.25, 7.35 – 9.00
There is a 10 minute gap between each session for transitioning.
If you haven't got a key fob for gaining access through the clubhouse, then please contact GEOFF MORPHITIS Mobile: 07976 994302 who will arrange to issue one to you. Please do not enter the clubhouse until the coach/athletes from the previous session exit.  No parents will be permitted to enter the stadium unless there is a child protection issue i.e. one coach and one athlete aged under 18.
There is a single disabled toilet (unisex) that can be used within the indoor area.
When going in and out of the Clubhouse from the carpark please make sure the door handle is left in the upward locked position at all times.
Link to the SBH Athlete and Coach Track & Field Training Agreement, which will sent to all participating athletes, and then to be returned signed by the athlete and parent – SBH – Allianz Park Track & Field Areement During Lockdown Period
Please let me know if you have any questions – JEREMY SOTHCOTT Mobile: 07764 621424 email jeremy.sothcott@btinternet.com
ENGLAND ATHLETICS CORONAVIRUS HELP FOR ATHLETES – Many thanks to TUNJI who as reported on the 19 March newsletter is the father of NIAH AKINTOKUN. 
In these unprecedented times, I wanted to draw the club's attention to some of the great resources available online. England Athletics is expanding its campaign to support Athletics and Running for everyone @home, with a focus on 'Running @home' support and advice. The homepage can be accessed here
There are many webinars, interviews and tips from top coaches and athletes on how to stay conditioned and focused.
In addition, there are some fantastic videos for 4-11yr olds on the Funetics webpage put together in conjunction with England Athletics.  The videos demonstrate parents and children (aged 4-11) taking part in FUN activities based on fundamental core movement skills: running, jumping and throwing. Funetics is a programme that has been designed to reflect the requirements of the National Curriculum Key Stage 1 and 2. At this time when our children are currently schooling at home, we hope that these video activities will support the need for education to continue at home.  You can access the videos here   TUNJI AKINTOKUN MBE – Non Executive Director, England Athletics
THE FOLLOWING SBH DOCUMENTS/INFORMATION CAN EITHER BE VIEWED, DOWNLOADED OR PRINTED 
SBH 2020 Summer Fixture Card Front Sheet – Summer 2020 Fixture Card Front Sheet Final Issue 12-02-20
SBH 2020 Summer Fixture Card Fixtures, Updated 08-08-20 – Summer 2020 Fixture Card – Updated 08-08-20 With Current Information
Track and Field Team Managers Details – http://sbharriers.co.uk/athletics/track-field/team-managers/
Road Running Team Managers Details – http://sbharriers.co.uk/athletics/road-running/team-managers/
THE FOLLOWING INFORMATION OF INTEREST CAN BE FOUND ON THE SBH HOME PAGE BY USING THIS LINK, THEN SELECT THE LEFT OR RIGHT ARROW – http://sbharriers.co.uk/
Allianz Park Membership, which gives SBH members 10% discount on entry to the Allianz Park stadium – Membership details and Form can be either printed or downloaded
Shaftesbury Barnet Harriers Club Hoody, information on how to purchase one, please go to the bottom of this Newsletter
SBH MIDWEEK JUMPS CLUB AT ALLIANZ PARK – Please contact CLYDE GORDON on 07753 985525/clyde67@hotmail.co.uk for futher information on High Jump and Pole Vault days and times.
STEEPLECHASE TRAINING AT ALLIANZ PARK – Currently Suspended.
PARKRUN 5K RESULTS – Currently Suspended
PARKRUN – Can you make sure that you are registered as 'Shaftesbury Barnet Harriers', as the link I use to select all results only shows SBH athletes. If anyone is also officiating can you please contact me, and advise me where and when.
PHOTOGRAPH'S – From time to time we have photographs of our members taken at meetings or presentations which we would like to use both on the website or incorporated within our report to our local newspaper. Can you please let me know if you do NOT want your photograph to be used. Also, I would appreciate if you could send me any photographs, which I can then publish on the website and newsletter.
CLUB EMBROIDERED RED HOODIES – Currently there are now over 750 Hoodies in circulation, this is the link giving details on how you can order your Club Hoody for £35, which includes having your name embroidered on the front Club Hoodies Updated 01-07-19
FACEBOOK – Photographs can be found on the SBH page.
CURRENT DISTRIBUTION OF SHAFTESBURY INFORMATION – Currently I notify members (by email) using "MailChimp". The reason I changed, was in November 2017 "Gmail" put a limit of 100 addresses that users could send to in a 24-hour period, and currently I send to approximately 850 members each issue.
On seeking technical advice "MailChimp" was recommended as the best way for SBH to go forward. There is one thing you should be aware off is that when you receive an email from me, the footer at the bottom has 4 options, of which one is "Unsubscribe Me From List". Could I ask you not to select this as if you do you will be automatically removed from my distribution list.
SBH PRIVACY STATEMENT – In becoming a member, SBH will collect certain information about you. Can you please read the attached 'Privacy Statement' which contains Information on General Data Protection Regulations – SBH Privacy Statement Final April 2018
ALLIANZ PARK – Main Switchboard telephone number is 0203 675 7250.
CHARGES FOR USING ALLIANZ PARK – Currently the stadium is open for limited use.
ALAN WELLER